About Our Company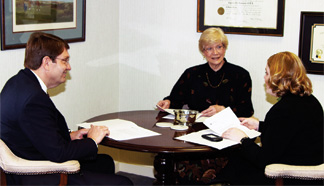 Peckinpaugh Financial Group was founded with the goal of assisting our clients in every aspect of their financial lives. We provide comprehensive, personal services, and strive to earn a reputation for excellence in our industry. For each of our clients we strive to help create financial stability and security to provide financial independence. Your personal representative from Peckinpaugh Financial Group is a skilled, dedicated professional who will incorporate your goals to develop creative cost – efficient financial strategies for your business or family. In addition, our highly trained staff supports our representatives so we can respond to your needs quickly and efficiently.
Our Core Values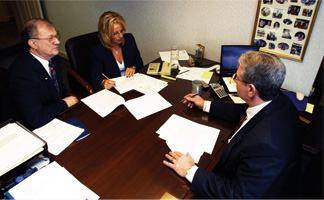 To pursue your objectives, our agents and staff embrace the following values:
INTEGRITY – We adhere to the highest ethical standards. Honesty is the backbone of our company.
INNOVATION – We stay abreast of the latest trends in planning and technology through educational seminars to provide the most up-to-date strategies for our clients.
EXPERIENCE – We strive to provide superior service and first-rate financial products to our clients.
If you have any questions about your current financial situation or wish to schedule an appointment, send us an email or give us a call at 765-288-1967.